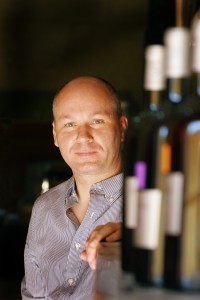 L'acquisition de cette propriété est un coup de foudre pour un terroir autant que pour un paysage unique et préservé. Chaque année, notre défi est d'amener chaque parcelle et chaque cépage à la maturité optimale. Seuls les grands terroirs sont capables de produire un Mourvèdre exceptionnel.
C'est notre cépage-roi et notre singularité.
Le vin est ma passion. Je tenais particulièrement à ce que nos vins soient vinifiés et élevés dans une cave construite selon les techniques millénaires permettant de les protéger des variations thermiques. Cet édifice en Pierre de Taille du Gard s'insère totalement dans la topographie des lieux et le respect de l'environnement offrant un assemblage subtil et délicat de traditions et de modernité.
Viniphilement et passionnément vôtre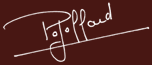 Pierre-Olivier Joffard,
Propriétaire

DOMINIQUE LAPORTE NOTRE AMBASSADEUR
Château Salvagnac invites you to discover the essence of the exceptional Terroir and a grape variety so atypical, the Mourvèdre. We recognize in the entire collection the attributes of structured wines with beautiful elegance.
We have joined determination and passion in the collection. Each wine successfully finds the perfect balance between intensity and finesse. The strictest requirements ensure the consistency and perfect command of the wine like the "Grands Crus". A beautiful success that excites me at each tasting.